Tips and tricks to find urbex places
Wondering how explorers find urbex coordinates? You are in the right place. We will give you the essential tools to find urbex coordinates.
Searching for urbex around your home
It is not easy to search for urbex locations blindly, simply by having as a criterion that they are around your home. Finding urbex addresses is part of our daily work, in addition to having done it as an explorer for nearly a decade. We will guide you, get on board!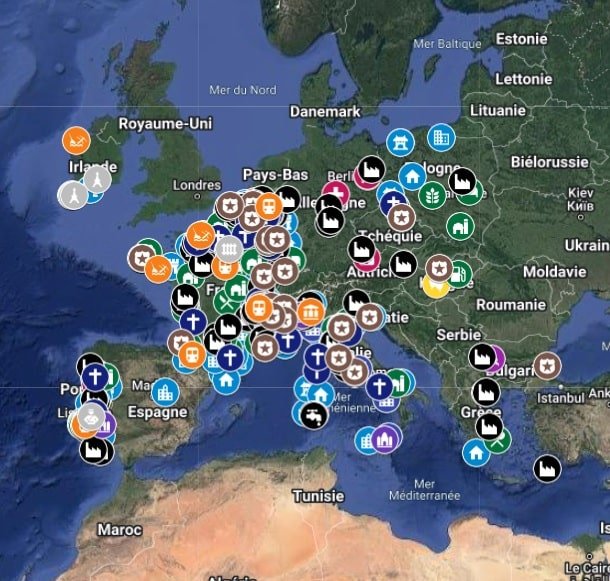 Urbex maps or lists available for free
The first thing you can do is to look for free urbex maps or lists on the internet. In your search engine, type keywords like urbex + map + free. The results will vary depending on the country you live in and other criteria, but there are some recurring results.
You can easily find for example this map that opens on Umap, or this one that gives access to urbex places in France. Urbex session also offers a free access map with urbex spots all over Europe. If you are more in Belgium or Netherlands, this one proposed by urbex.nl is quite dense.
And then of course you can take a look at the urbex map that we offer for free. You can find it in the tab "Maps" > "Shop", it is our free trial map. We list urbex places all over Europe, often in a state of ruin or advanced degradation. Perfect for beginners. We add and remove points from time to time.
There are dozens and dozens of urbex maps freely available on the internet. We will not list them all here. The goal is not to prematurely take you through the whole research phase, just to give you some ideas.
Keep in mind that these maps are open access, which means that what they list is bound to be of low quality, in ruins, or for beginners.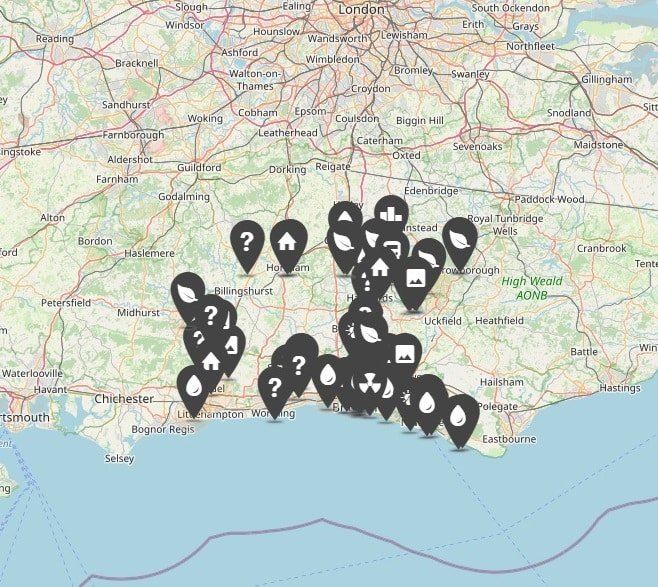 Diversify your research
Internet offers an infinite number of resources. Everything is here, at your fingertips. During all these years of research, we have also come across urbex coordinates in free access without it being the main purpose of the website that shares them.
Just imagine. You are a photographer. You need original settings for your photo shoots. Or you are a traveler. You travel the world. And you succumb each time to the desire to bring back a digital souvenir of your adventures. There are specific websites for travelers, for photographers, that help them find great places to take pictures.
And among these specialized sites, some of them offer free databases. We'll share one of them with you as an example, I can feel you getting impatient. The site Shothotspot for example allows you all that. Just type the name of your city. Dozens of spots around will appear. And among them, some are urbex. It's up to you to find them. You can also find great places to take other kind of pictures, not just abandoned places.
You can see how, by searching differently, you are able to find urbex locations. Let's move on.
Newspaper articles and other medias
For the past ten years, many newspaper articles have been available on the Internet, free or not. It is also a good source of information. While searching for the coordinates of an urbex location, you may come across these articles. It may be worthwhile to find the location but also to know if the place has not undergone a fire or a renovation.
In addition to newspapers, there are also public or private entities that cover the news of a certain geographical area. You can also find your happiness there. For example, this article deals with 15 unknown abandoned places in Belgium. It can be interesting to take a look.
And finally, other media like Google News is a viable tool for your urbex research. Type the keywords abandoned or disused and your geographical area. You could come across urbex addresses in no time.
Search for a specific urbex address
Do you have the name that the urbex community has given to an urbex location? The problem is that you only have the name, and not much more. So how do you go about getting the gps coordinates?

Related research will help you
To protect the location of abandoned buildings, urbex members rename the places. Type the name of the urbex location into your search engine. I don't know about others, but google has a system of related searches. This is more or less a suggestion of what other people you search for in relation to the keywords you type in.
Let's take the example of Jaycee Dugard Castle. This is the urbex name that the community gave to this castle located in France. If you type in the name of this abandoned castle and look at the bottom of the search results page, you will see the related searches that Google suggests. You see that other people, when they searched for the name of this castle, also typed in the keyword "Brittany", which is a good indication to get closer to the gps coordinates.
The associated results won't always give you clues to the location, but it's always worth a look.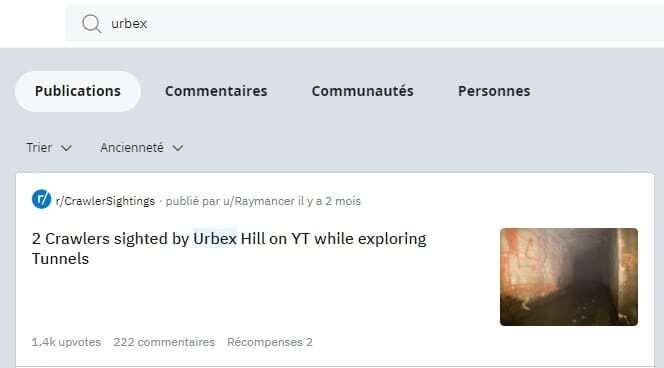 Urbex help forum
Forums and blogs for urbex help are everywhere on the internet. You don't have to look far to find them. Some of them are not even specialized for urbex, but general forums, like the well known Reddit. On the other hand, often it will be necessary to register, and to search in a meticulous way. There is a lot of information on these forums, and urbex addresses can be shared, or clues.
If you don't know of any such forums, urbexiam has made a list of some of them. Feel free to browse through these forums and blogs where explorers share their experiences, but also their addresses!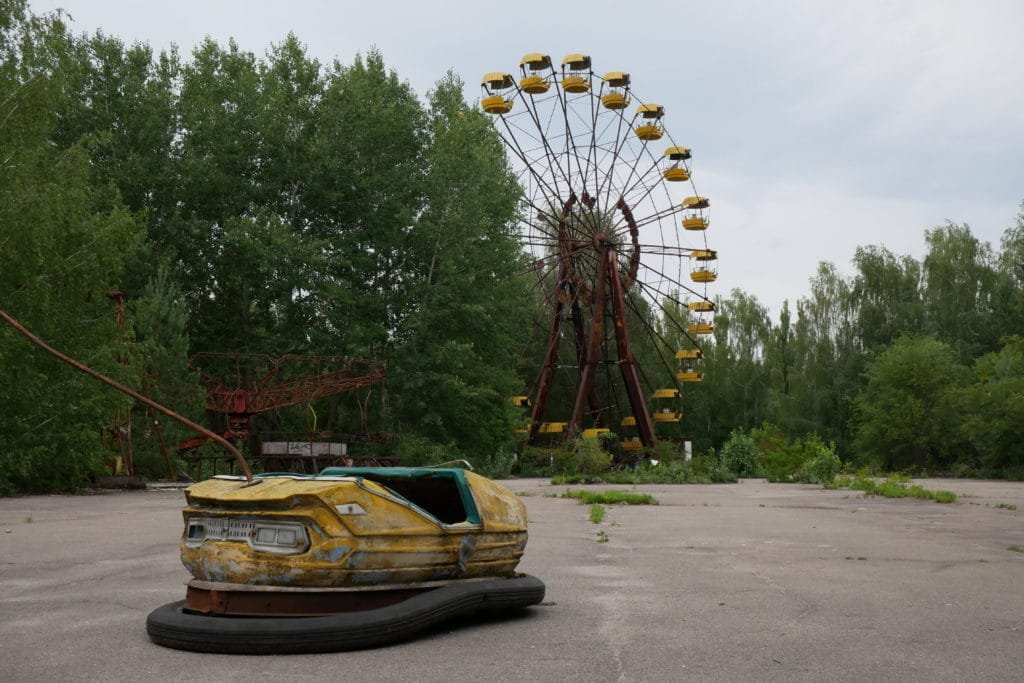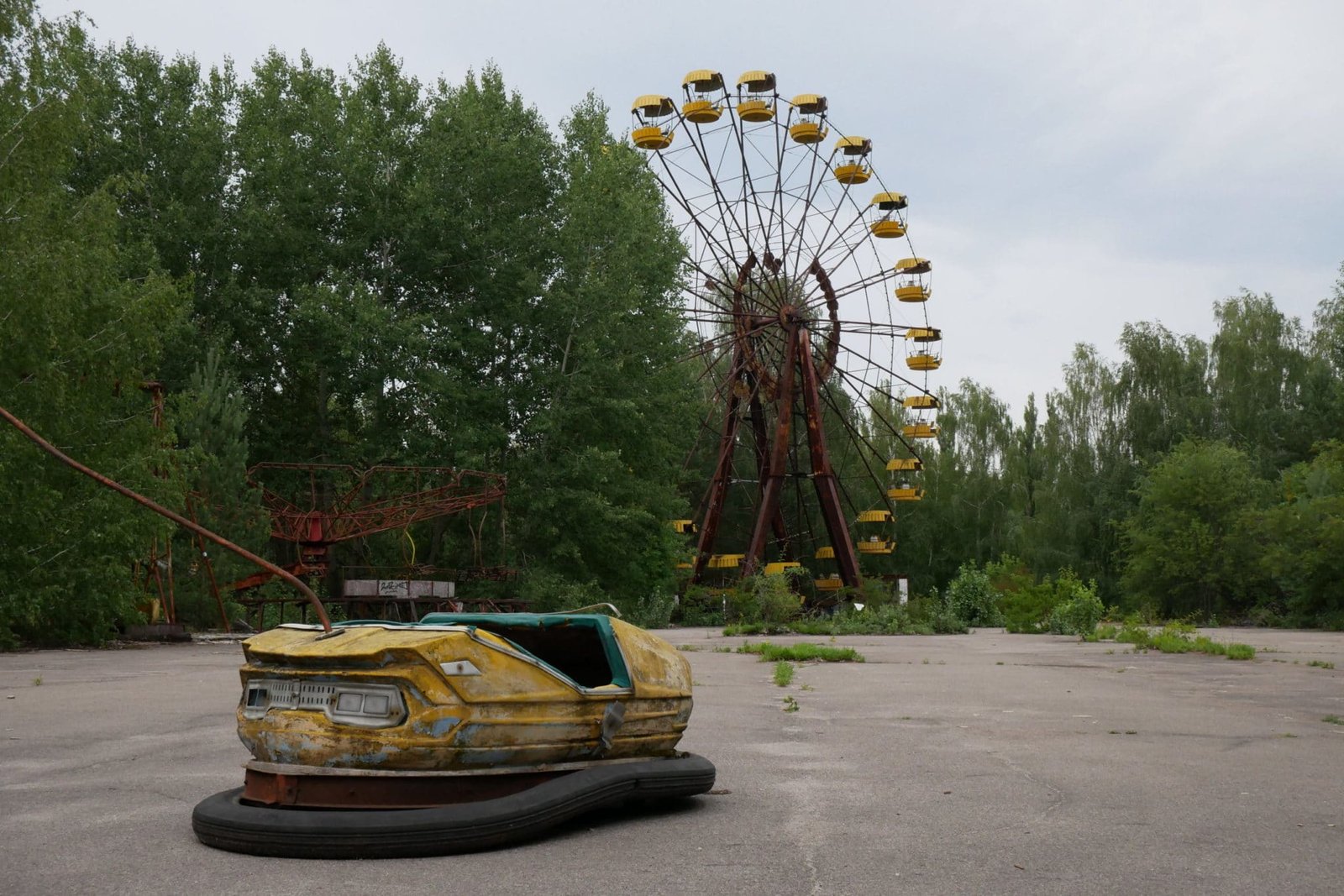 Find clues through pictures
Ah, beautiful urbex pictures, you see them every day. There are talented people who capture these moments of an almost forgotten past. In these many photos, found on social networks, blogs or forums, there may be clues. Look closely. An abandoned amusement park with a Ferris wheel and a bumper car. With a few searches on the web, it won't be difficult to find out where this picture comes from.
For the picture shown it is quite simple, it is obviously Chernobyl. But it can be much more subtle clues. A picture of a castle with a particular architecture? Find out what kind of architecture it is. If it is not very common, with this information and the region where it is located, you are on the right track. A photo of a villa with specific books or furniture? Use this too!
To help you find these clues more easily in a particular photo, simply repix it. There are online solutions that allow you to "enlarge" the image, to see it more clearly. This is the case, for example, of resizepixel.com
Looking for urbex near you?
Let's see a different approach, you started urbex but you still have trouble finding urbex coordinates near you? We'll help you.
Look around you, ask your loved ones
Have you ever come across an abandoned place without meaning to? I bet you have, 100%. If you say to yourself "I rarely come across one", it's because you're not paying attention, or you're living in a cave by yourself. Sometimes it's as simple as that, when you're driving, or even walking or biking, pay attention to your surroundings. There are forgotten places just waiting to be discovered.
It's a sight to behold, let's face it. The more you pay attention to abandoned places, the more you will discover in your daily life.
Then think about the people around you. Personally, every time I've asked the question I've been surprised by the answer. Many people know of a few abandoned places, either in their hometown, or something that struck them recently. If each of your relatives knows say 2 abandoned places, that's still a few urbex addresses!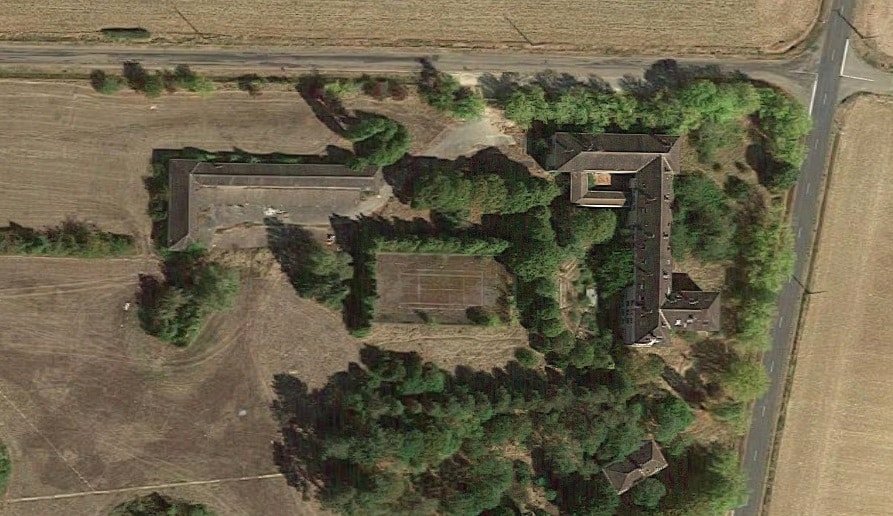 Use the google map satellite view
It may seem time consuming but searching directly on the Google Map satellite view is a relatively efficient method, especially if you have a rough idea of the urbex location. After years of searching, I am able to find urbex coordinates every week just by doing this. It's a habit to get into to spot them on the satellite view. But in general, a derelict building is recognizable from above. So go ahead, open Google Map and look around! It's also useful for planning an exploration: plan where to park your car or have a visual of the path to your destination.
Then, to confirm whether or not you're dealing with an abandoned place, switch to Google Street. If you're lucky, you'll be able to see a photograph of the place taken by the Google car. But be careful! Look carefully at the date the photo was taken. This information can be found at the bottom right of your web window. Sometimes the photo is several years old, which can be misleading.
And a little tip from the boss: when you have found urbex coordinates, look around on google map satellite version, there are sometimes other abandoned buildings in the area. A derelict building sometimes drags other buildings nearby down with it.
Ubex communities near you
Another way to get help in your quest for the sesame is of course social networks. There is also a ton of information there. Indeed, the easiest way to find an urbex location is to share it directly with you, or to give you clues to find it.
On Facebook for example, there are thousands of groups that gather explorers from all over the world, and possibly urban explorers near you. Sometimes you'll have to go through a selection process to get in, but once you've done that, you can ask for help or look at past posts from the group.
Find a community of urban explorers in your geographical area, get involved in this community, and you will be rewarded.
Once you have appreciated the help of these communities, don't hesitate to help those in need in return. That's what helping others is all about! That's what we do here at EasyUrbex. We can't keep up with the infernal pace of urbex addresses on our own. We rely on the help of the entire community we've built around us.
Every day people share their urbex addresses or updates with us. It's done directly through our website, but the principle is the same.
Urbex exchanges and purchases of coordinates
These are probably the two most effective methods. Exchange an urbex place for another one or buy it directly on a platform selling urbex addresses like EasyUrbex.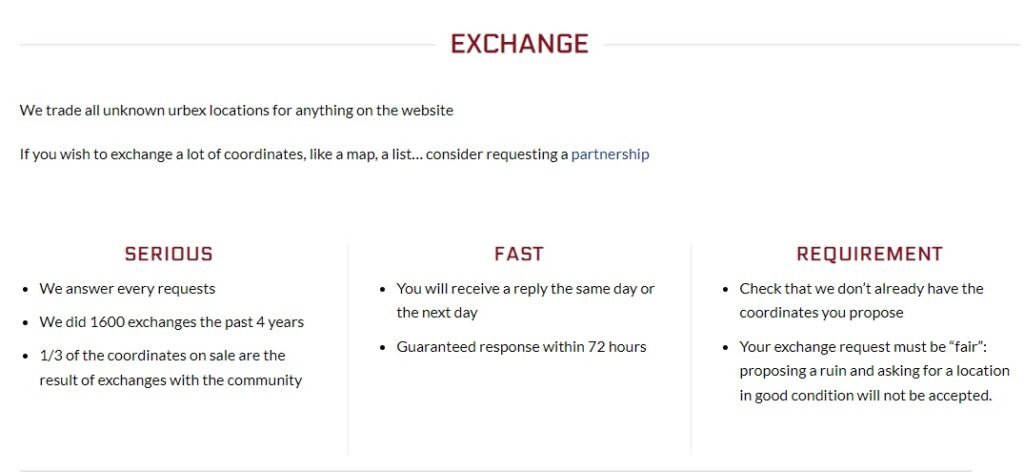 Exchange of urbex addresses
So first you need to have something to exchange. If you don't know any urbex location, it can't work. Then you need to find someone you trust to exchange it with. And that's another story. You can try your luck in urbex groups or on forums, but there is no guarantee of success. How many naive explorers have been tricked? A lot of them. You send your address and no response.
If you want to be guaranteed a quick and serious answer, use our exchange system. Everything is explained there. Fill in the form with your urbex details and what you want in exchange, and we will get back to you as soon as possible. You are guaranteed to deal with a company that makes trading with the urbex community its priority and has already processed over 1600 trade requests. Find out who we are and why you can trust our up-to-date urbex database.
Buy urbex coordinates
Would you like to have your coordinates without delay? It's always best to buy them. But be careful, there are many websites selling urbex addresses and some are notorious for being untrustworthy. We won't mention them, but if you've already bought urbex locations on the internet, you've seen it for yourself. Don't hesitate to ask us by mail if you want to be guided on this subject, we can help you to choose in a viable shop (other than ours).
Why do many websites offer poor quality services? There are many reasons. Databases that are not updated, and therefore urbex spots that are no longer urbex spots. You are going to buy the urbex coordinates that has been demolished or renovated. And you can't always get your money back. You will also come across 3 times out of 4 people who are hiding, because their activity is not declared, and who are therefore fraudulent. This is a real problem in the urbex market.
In our shop you will find urbex coordinates for sale individually, classified by country, and you will also find urbex maps that are updated twice a month. All this thanks to an experienced team and a network across Europe.
We hope we have given you some tools and ideas for finding urbex locations. Leave a comment to tell us what your favourite method is or if you would like us to add your way to this list.