Licence: Urbex Map – Maginot Line 2022
---
Have you ever dreamed of going down the Maginot Line tunnels? Now you can!
After several months of research, we found about 10 of the last remaining accessible entrances to the Maginot Line.
It has been a long time in the making, which we have synthesized into an urbex map for you to enjoy!
You will go 40 meters underground and walk for miles in the darkness of the tunnels. Just like some famous explorers whose videos are available on Youtube.
Are you ready for one of the greatest adventures of your life?
How many coordinates?
It is a rather special map with about 70 gps points. With about:
– A dozen entries of the Maginot Line. Would you like to go 40 metres underground, travel through miles of tunnels and experience the thrill and wonder of it all? You will be served. The entries are in the "V.I.P." layer of the map.
– Some points concerning air bases in the region, with old army vehicles.
– A dozen points listing forts and military bases in the area. Always interesting to have a look, it can be worth it.
– About twenty points listing bunkers and casemates, sometimes accessible, sometimes not. This is a bonus supplement to the map.
– About fifteen points listing museums allowing you to explore the Maginot Line in complete safety, for those curious about history.
---
Recommendations
It's very easy to get lost, remember to bring some chalk to mark your way.
There may be a lot of water on the ground in some areas due to moisture and infiltration. Hiking shoes or boots should be worn.
It's cold there. Warm coat recommended.
It's pitch black, so think of a few extra lights.
Be careful
Some entries are risky. You may have to cross a trench several metres high and long.
You may get lost, so be prepared and plan your exploration well.
These facilities are about 90 years old. Having been abandoned for a long time, these structures are bound to be dangerous.
---
---
All is automated, so no human-action is required to provide the map to you. This means that access is immediate: once the item has been paid for, you have access automatically.
If you are unable to access your map, see how to access my map or contact us, we will give you another way.

1 - LOGIN
In the top right-hand corner, select "LogIn" and enter your username and password.
2 - PURCHASED CONTENT
Select "Purchased Content" or "Orders".
3 - YOUR MAP IS HERE
Select your map under "Content purchased" or under "Access your purchased content" if you choose "Order".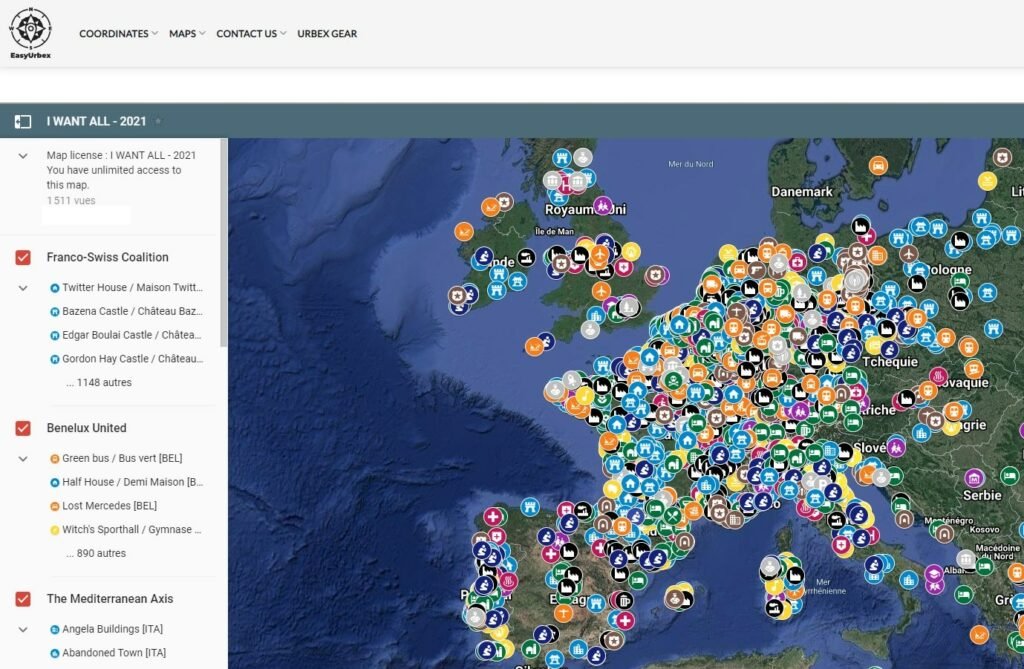 The map opens on our website. A web page will open in which the map has been integrated.
You can consult your maps on any device (computer, tablet, mobile...)
The maps were made on Google My Maps.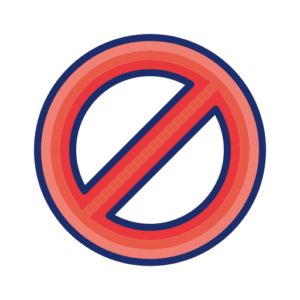 It is not possible to download all the coordinates (KML / KMZ). Nor is it possible to share the map.
The map is visible via our website, not on your Google My Maps account, on Google Map or elsewhere.
By purchasing a map in 2022 you are entitled to free updates implemented twice a month until 31 December 2022.
In 2023 you will still have access to this map but it will no longer be updated.
Free updates contain new coordinates, dead spots, modifications, information, tips, pictures, youtube video URLs...
These updates are made thanks to your exchanges, your feedback and that of our partners, and our own research / explorations.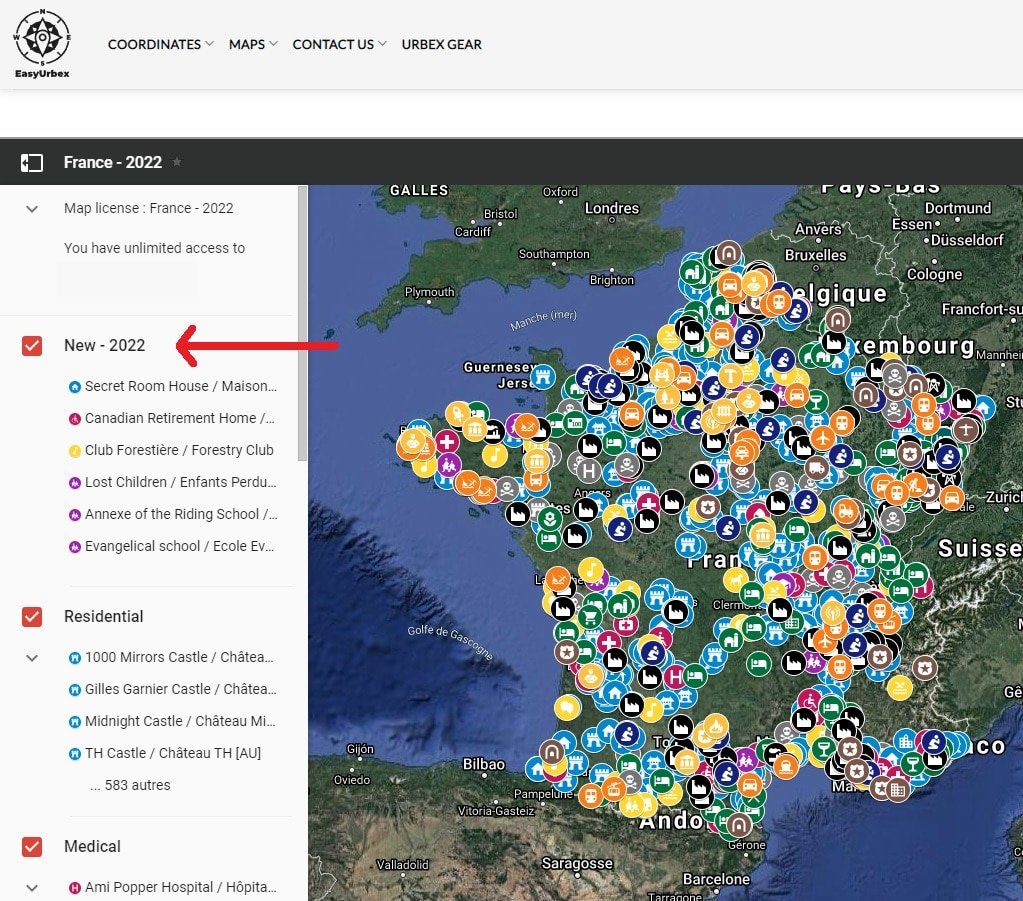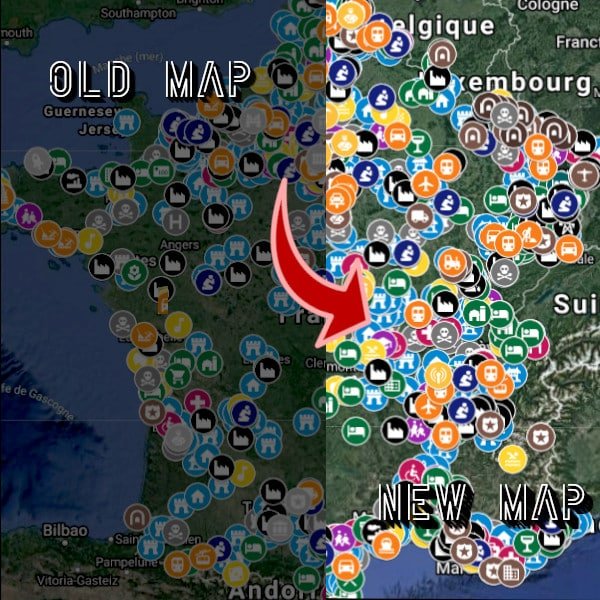 If you wish to continue to receive updates in 2023, you will have to buy an upgrade which will be available in 2023 in the top menu under Maps (Upgrade => 2023).
---
Urbex Map – Maginot Line – 2022
Plan your next exploration
Still wondering how other explorers manage to explore with such ease? They are part of a community that helps each other.
Imagine, it's Friday night, you want to explore tomorrow. You're on your sofa, you pick up your phone/computer. You open your Maginot Line Urbex Map and find an urbex spot near you in a few seconds. All you have to do is call your urbex duo, plan your exploration and enjoy!
We do the research
No need to spend hours looking for your next urban / rural exploration, we do the urbex research for you. We also collect all the information you send us.
The Maginot Line Urbex Map 2022 is the result of all this research, all this information collected. About 70 coordinates of abandoned bunkers and tunnels in the region Grand-Est.
The number of urbex locations on the map is constantly evolving with the addition of coordinates and updates.
It's time to go out and explore
Immediate access
You have access to your map immediately after your purchase. No need to wait for us to validate anything, the system has been fully automated.
What that means? Once the purchase is made, click on the link that appears, the map opens on our website, simple and effective!
You need to know more about how to access my map?
Take the best urbex shots
Lifetime access
What happens in 2023 and beyond? You will still be able to access the Maginot Line Urbex Map, without any problems. It will simply not be updated anymore. Our urbex map system works year by year.
You do as you wish, if you want your map to be updated in 2023, you can purchase an upgrade (4.90e) which can be found in the "Map < Upgrade 2023" tab.
Join the EasyUrbex family
Join the EasyUrbex community, a group of explorers across Europe to benefit from their feedback and their best urbex addresses.
Do you pass a new urbex location that is not on the map? Exchange it with us!  You notice that a coordinate is outdated? Let us know!
We collect all this data and incorporate it into our maps through regular updates.
A network of thousands of explorers
---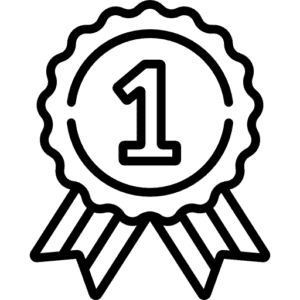 N°1 urbex website
With over 26,000 orders and 12,000 customers, you too can trust EasyUrbex for your next exploration.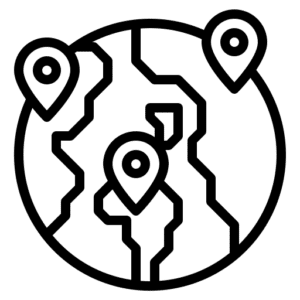 Largest urbex database
With more than 4,000 urbex coordinates / 54 maps, we offer you the largest choice available on internet. Maps updated twice a month.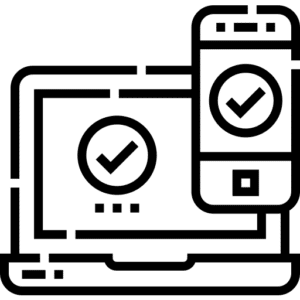 Instant access
To make your life easier, all our services have been automated. You can access your map immediately after purchase.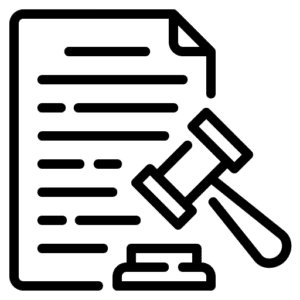 Legal Company
Easyurbex is a legal company created in France by experienced and passionate explorers. Practice your passion serenely with a known and recognized intermediary.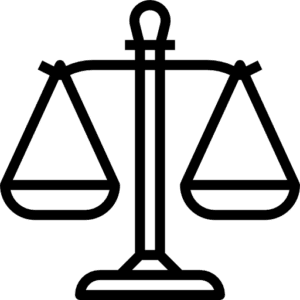 Reminder
Under no circumstances does EasyUrbex encourage our customers or visitors to enter private property without permission (Article 9 of our T&C's).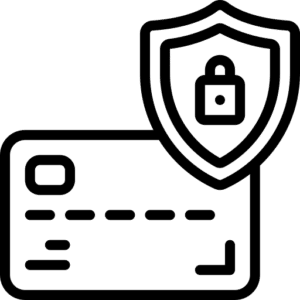 Secure payment
Payments by credit card are secured by our partner Stripe. Payment methods also available: Paypal, Bancontact, IDeal.